Greetings from Editor-in-Chief and Editorial Office of Translational Cancer Research!
We are pleased to share the 2018 Annual Report of Translational Cancer Research here. In 2018, TCR developed smoothly and made some significant progress under the join-efforts of experts worldwide. Three high-quality focused issues have been published, they are on "Technologies in Liquid Biopsies", "Update of Current Evidences in Breast Cancer Multidisciplinary Management", and "Prostate Cancer". More information is shown in the Annual Report.
We express our sincere thanks to all the editorial board members, guest editors, reviewers, section editors, reviewers, authors and readers for all your support and contributions to TCR. We wish you a happy, healthy and prosperous 2019! We warmly welcome more experts' joining and hope to work more with you to make the journal a robust and vigorous platform!
Sincerely,
Editorial Office
Translational Cancer Research
2018 Annual Report at http://fp.amegroups.cn/cms/adaca1f0ae4e0233a70274c4bda4c48f.pdf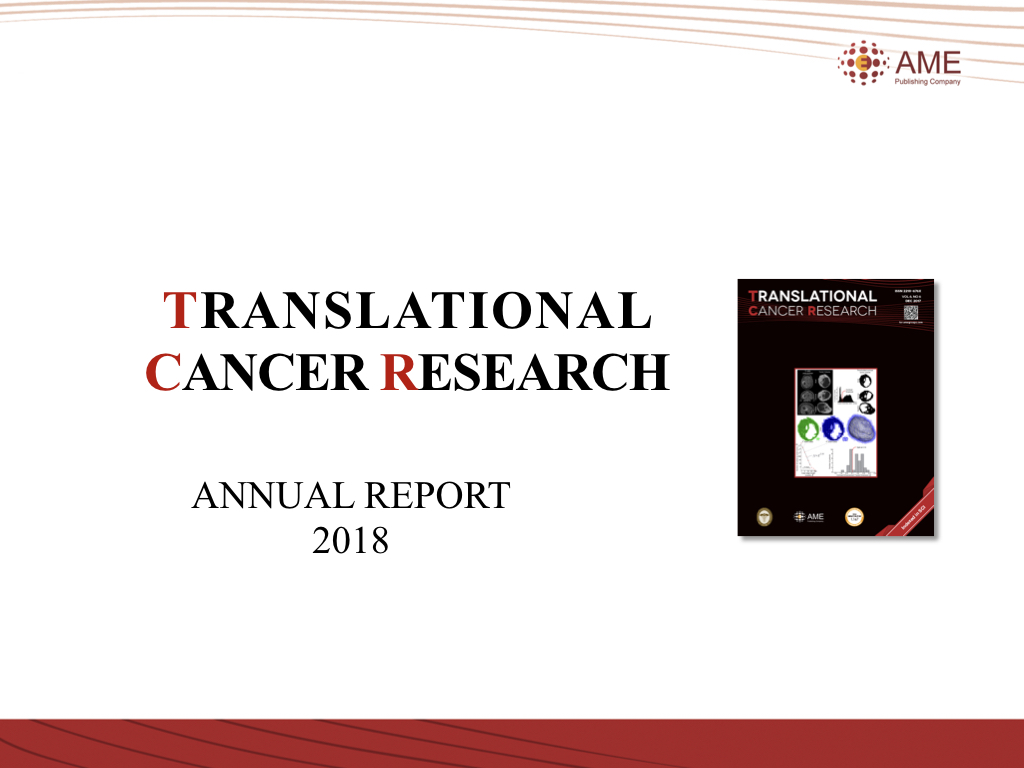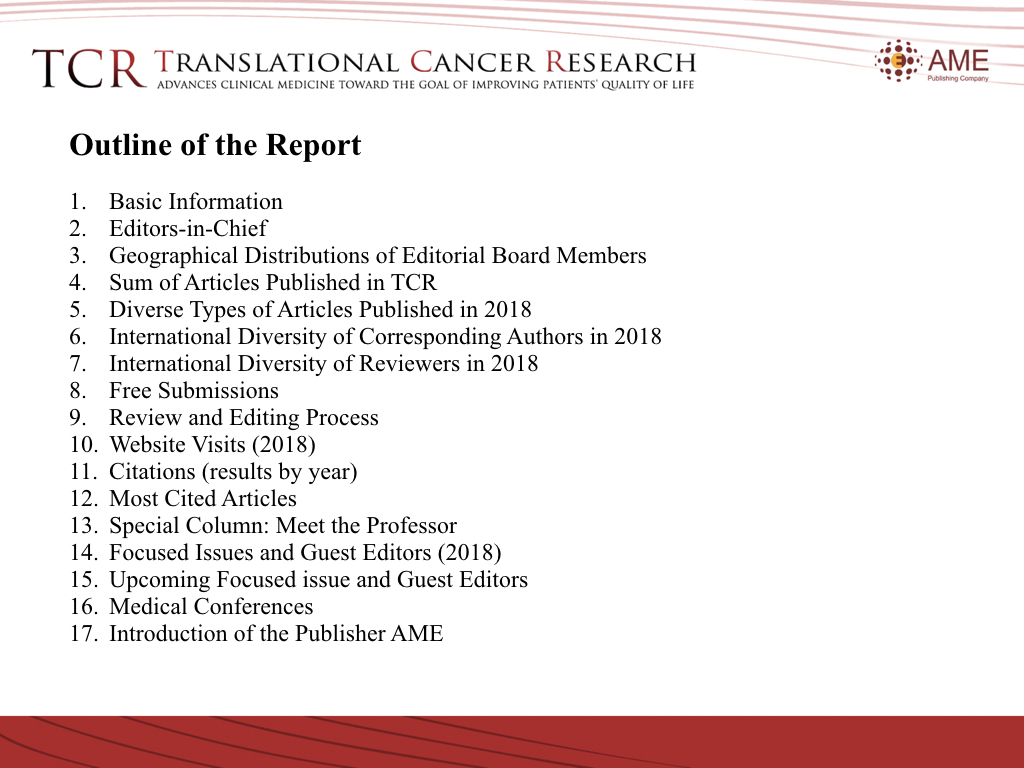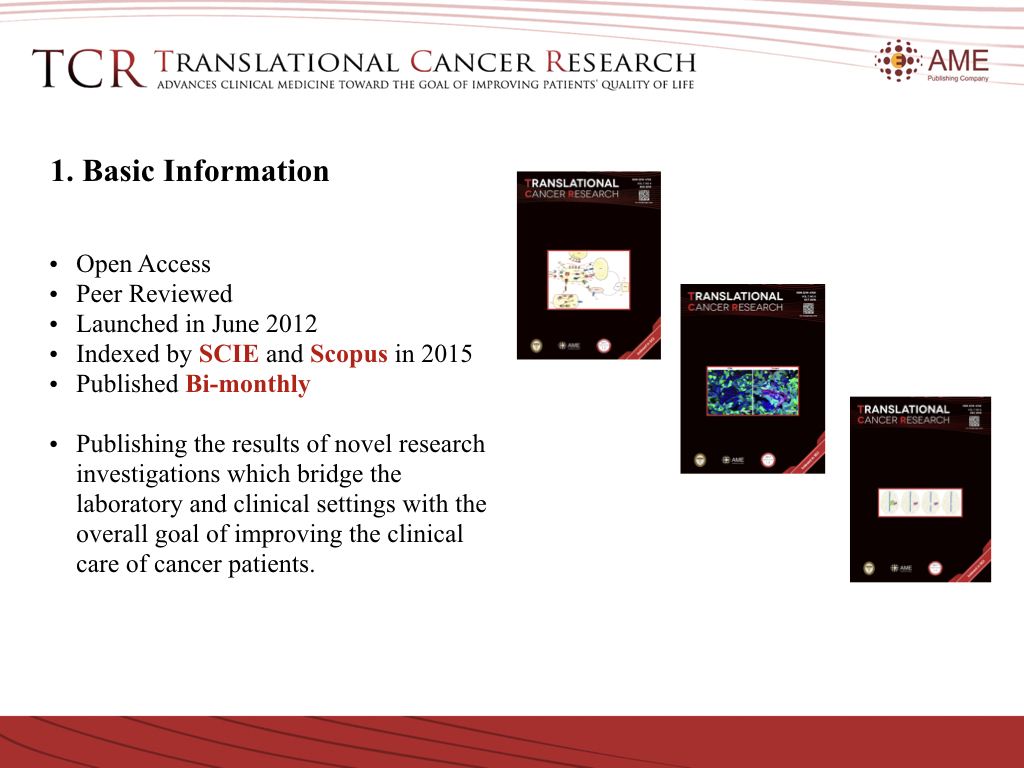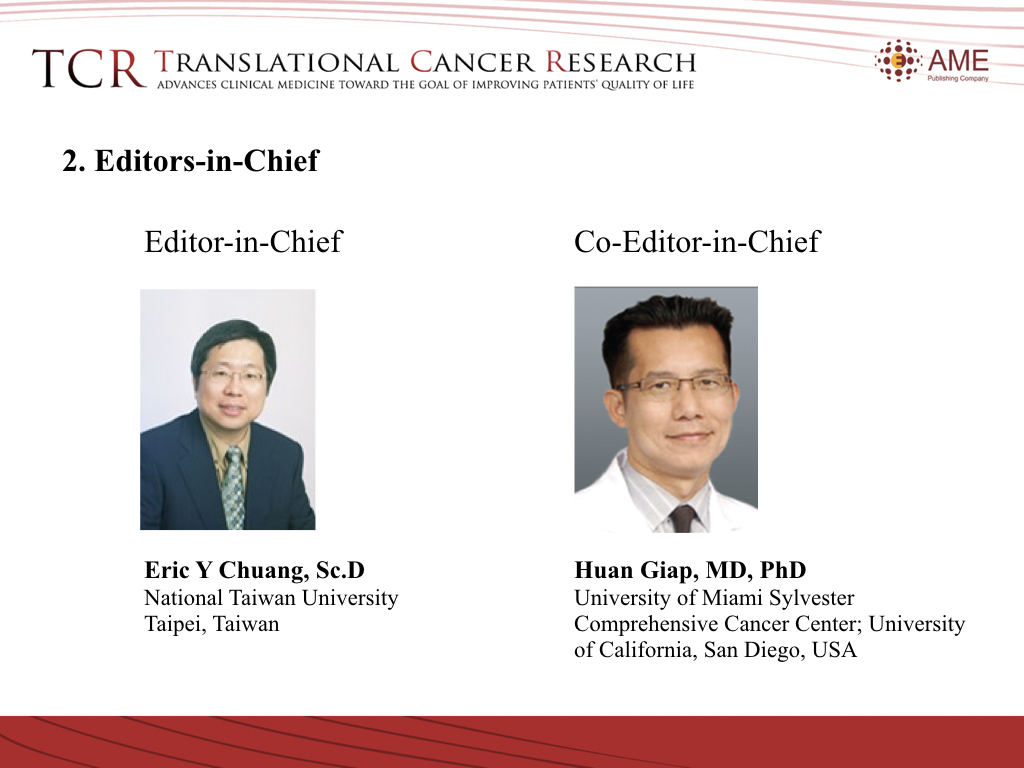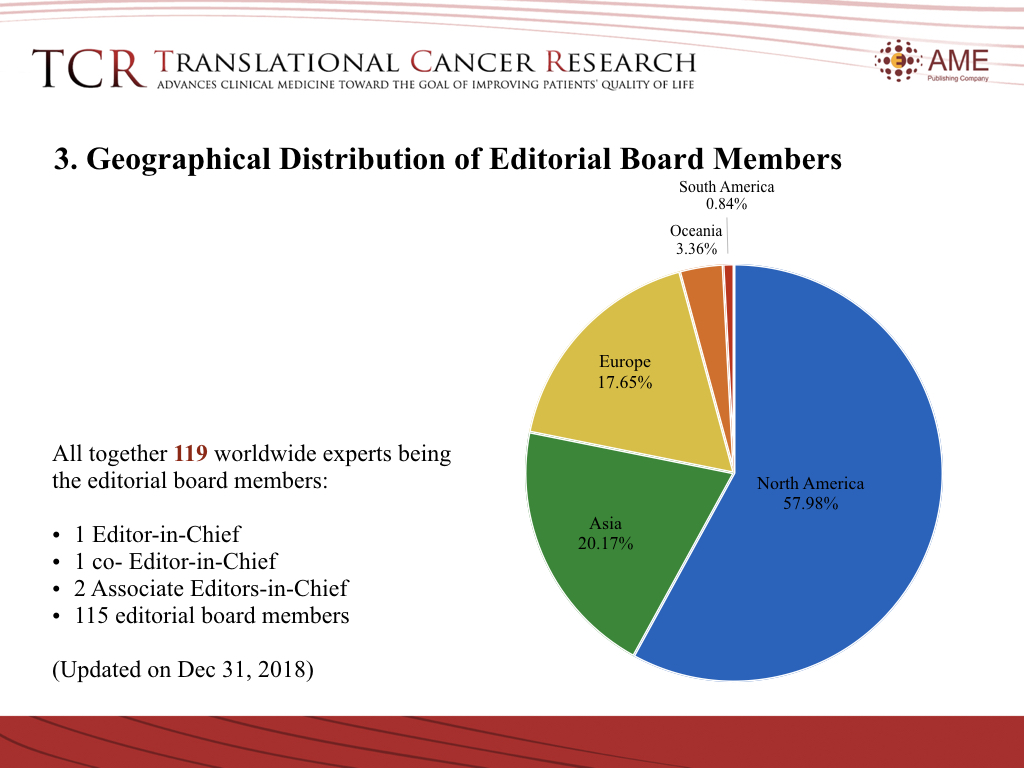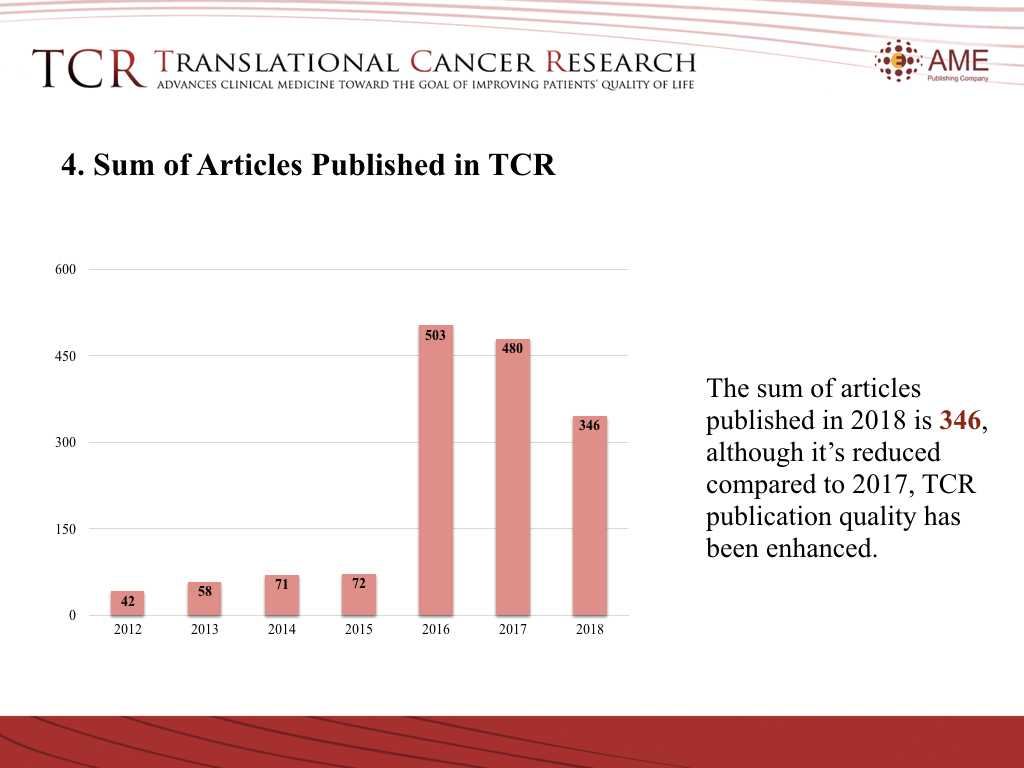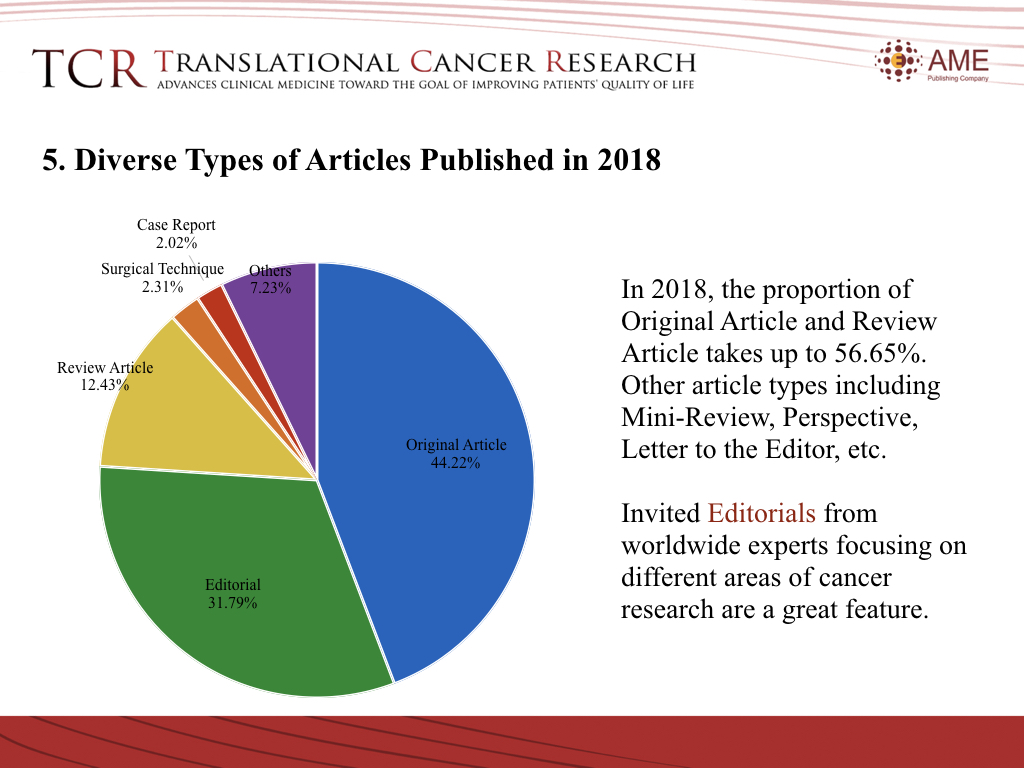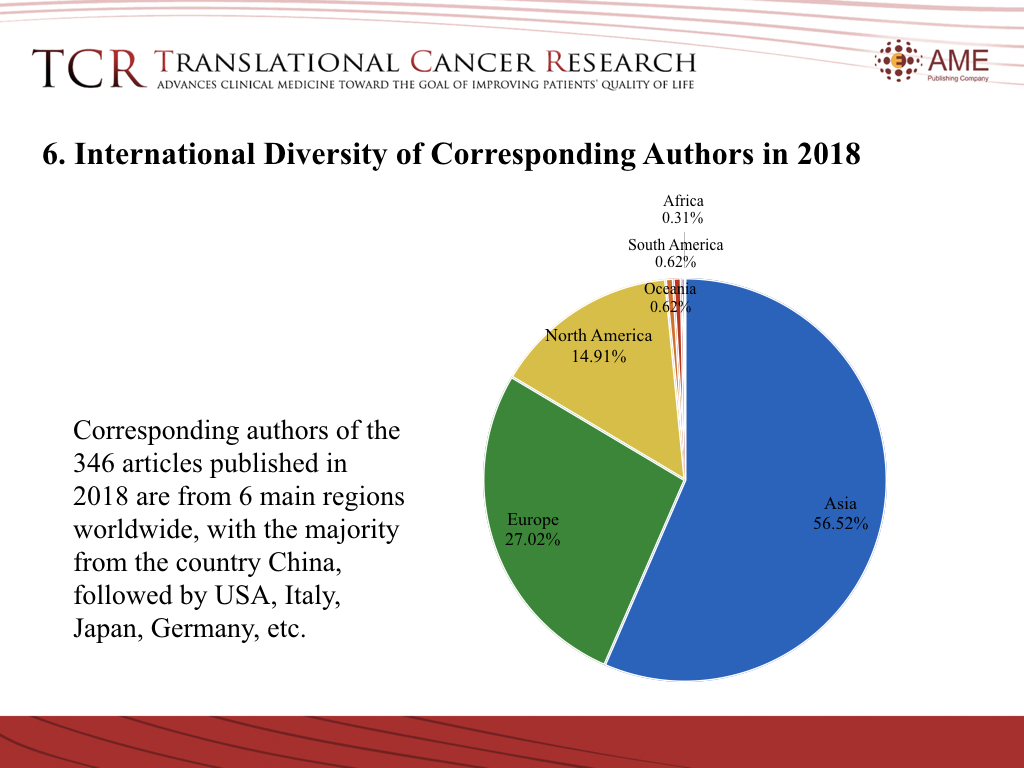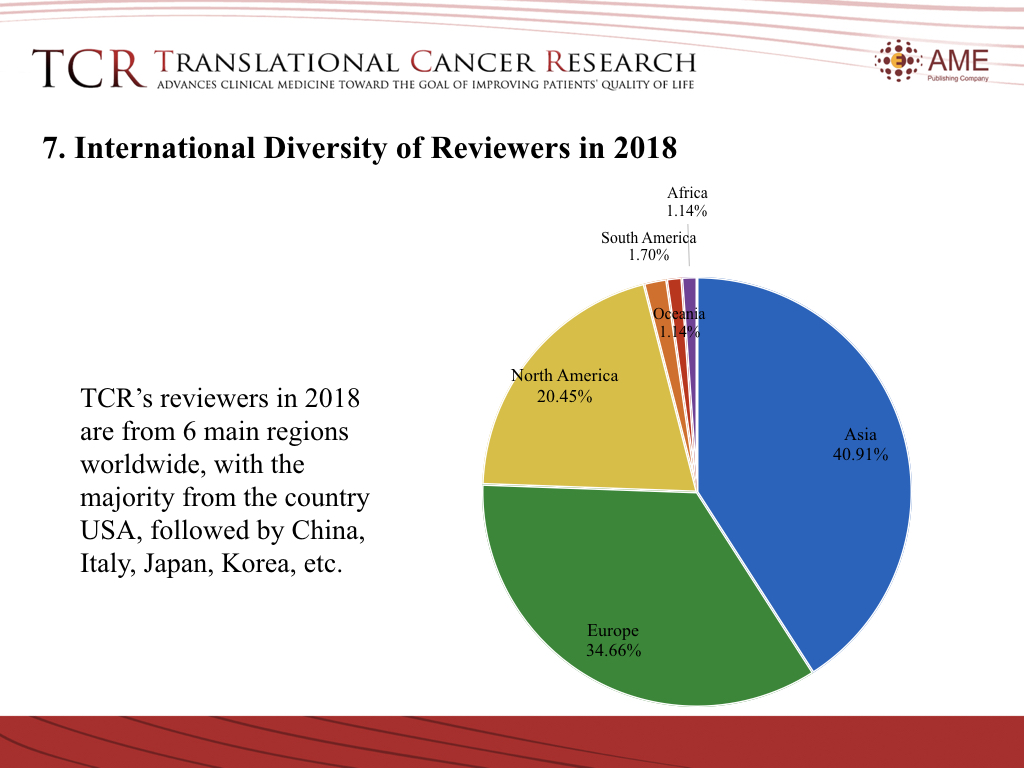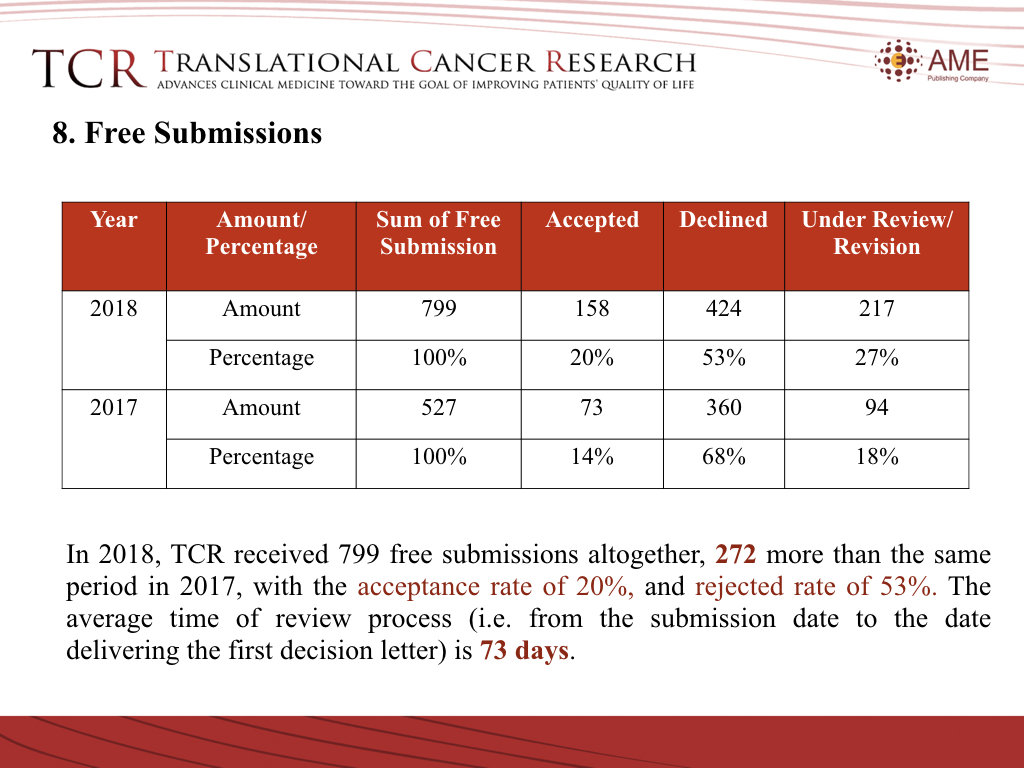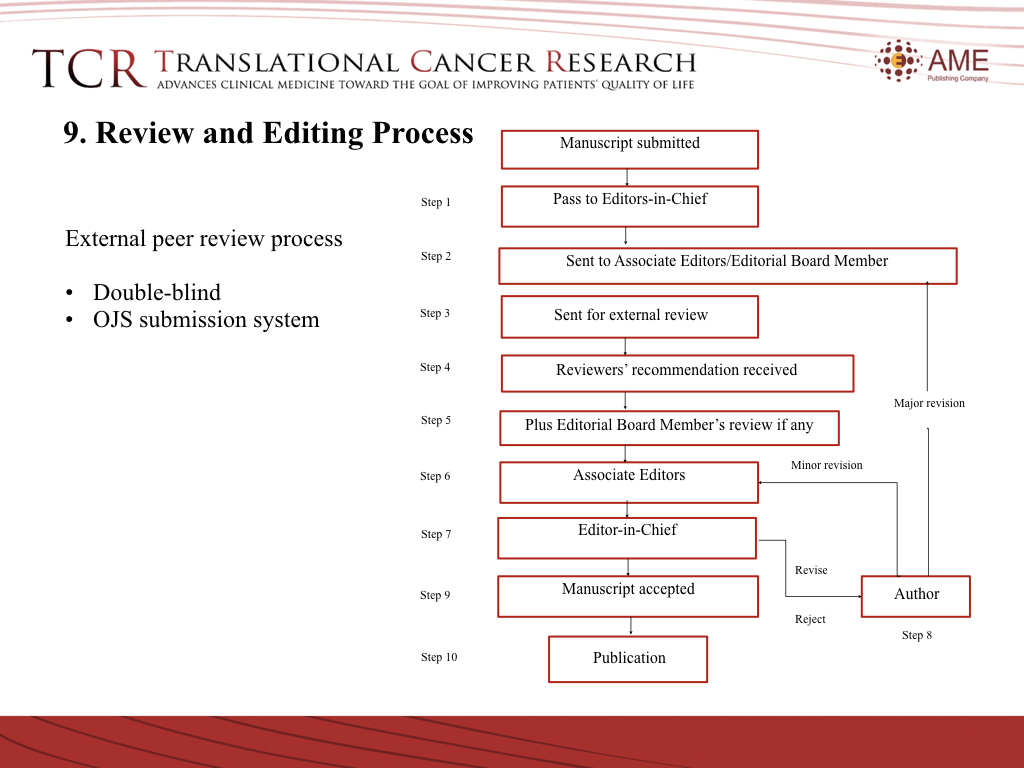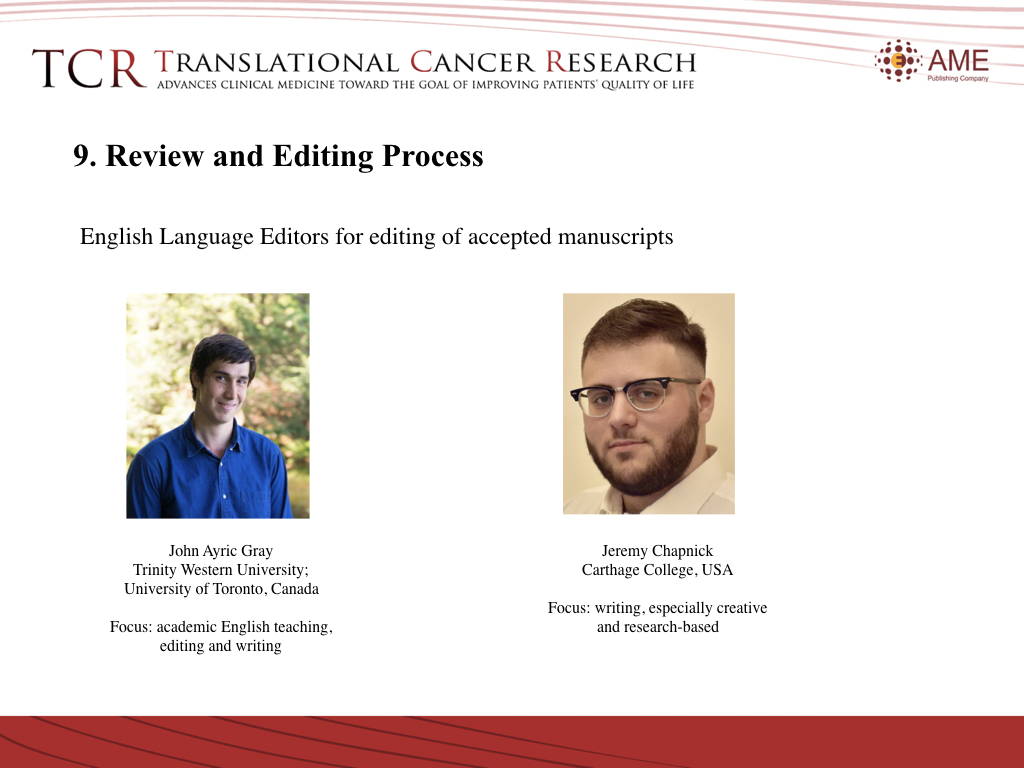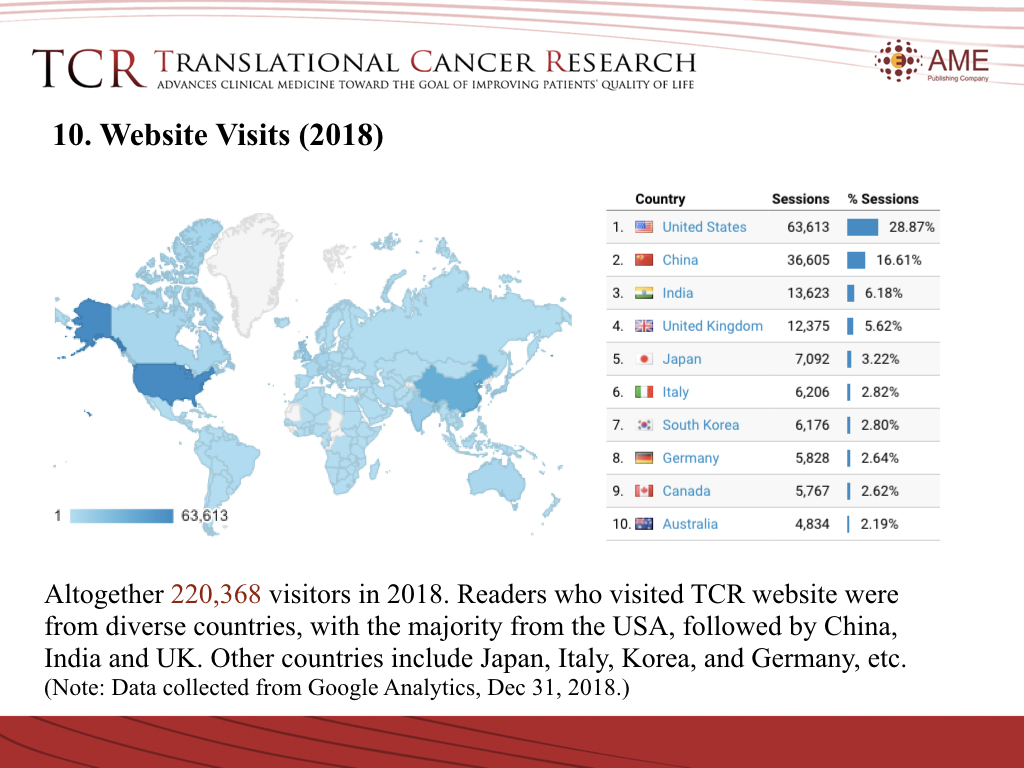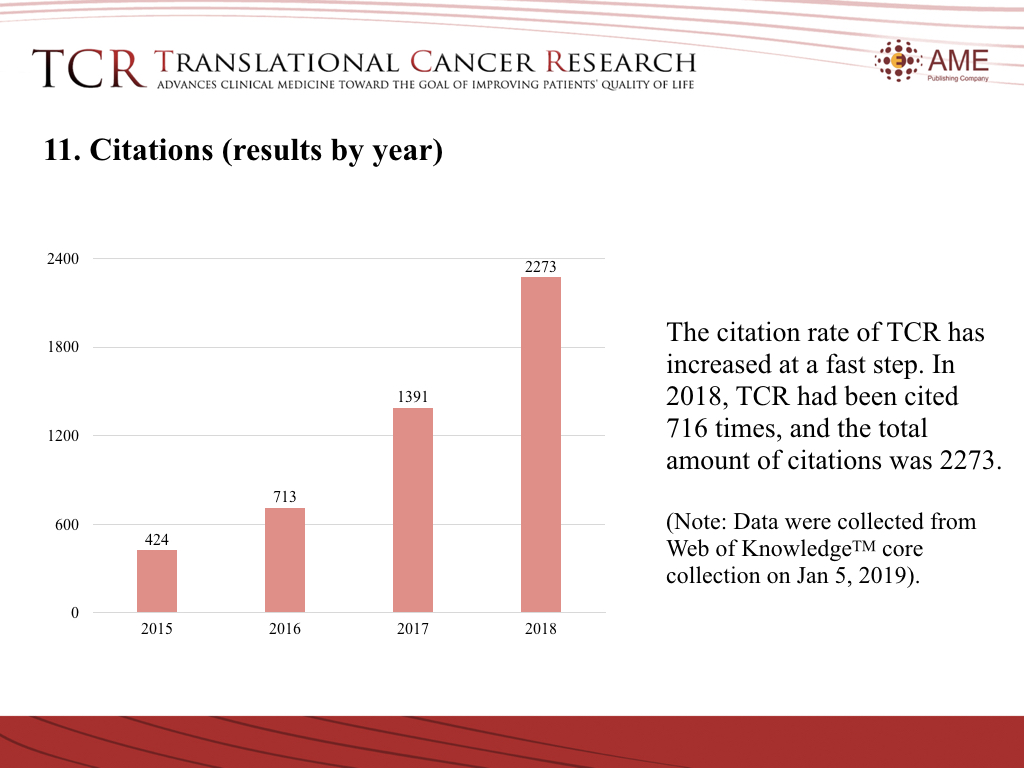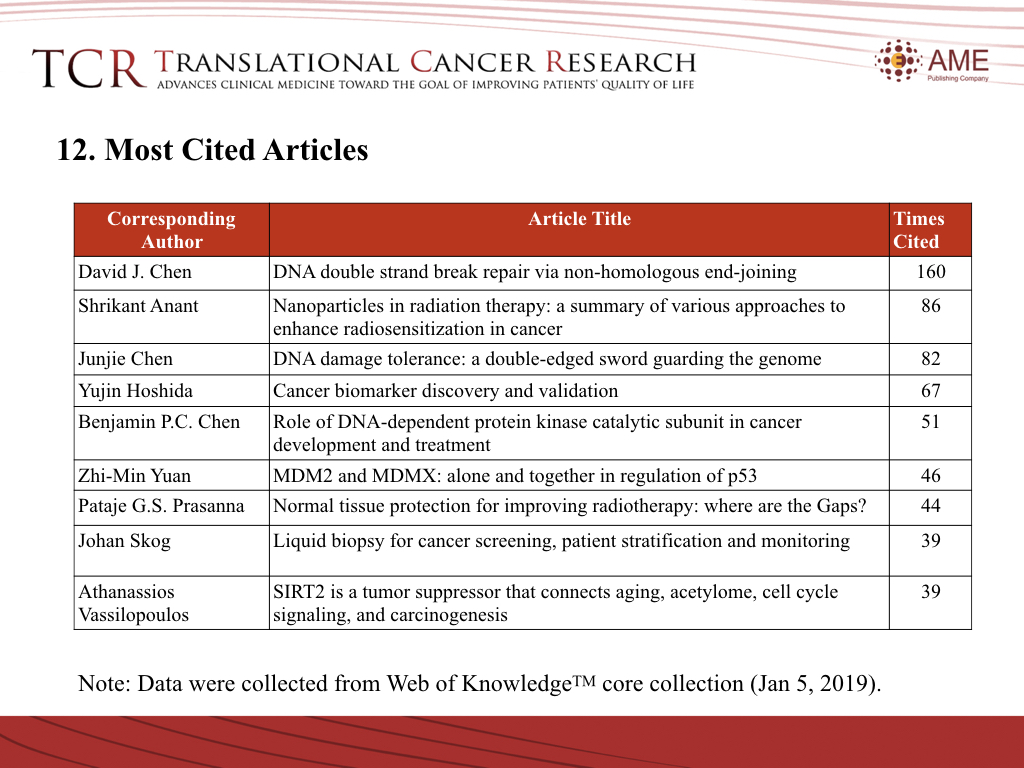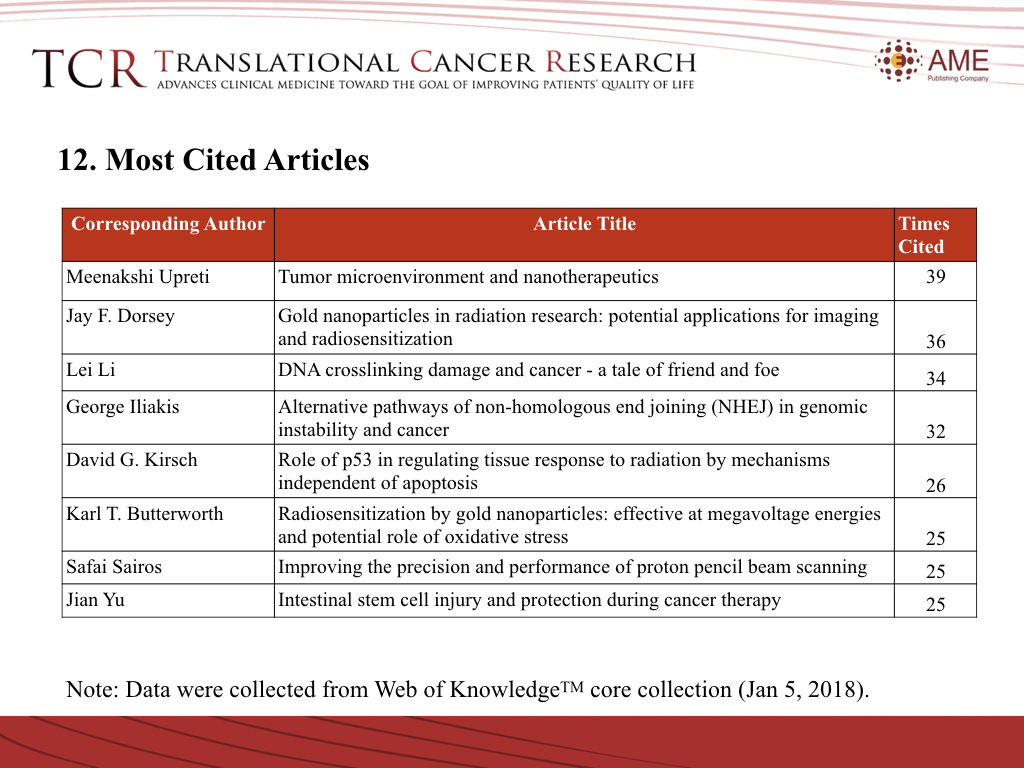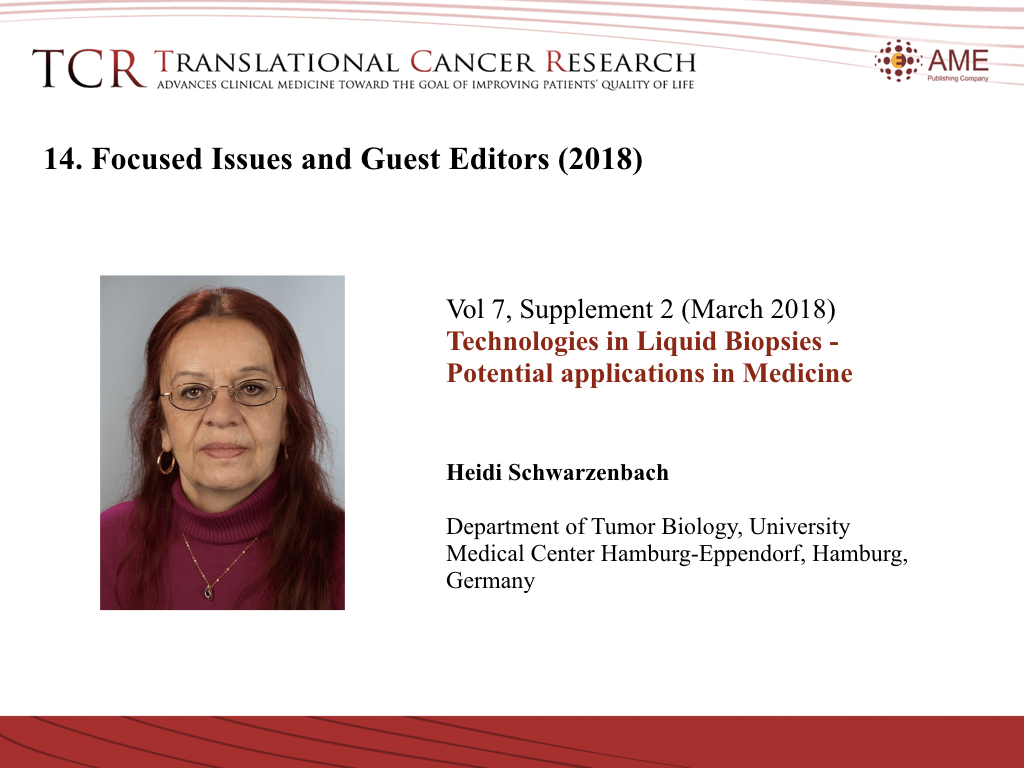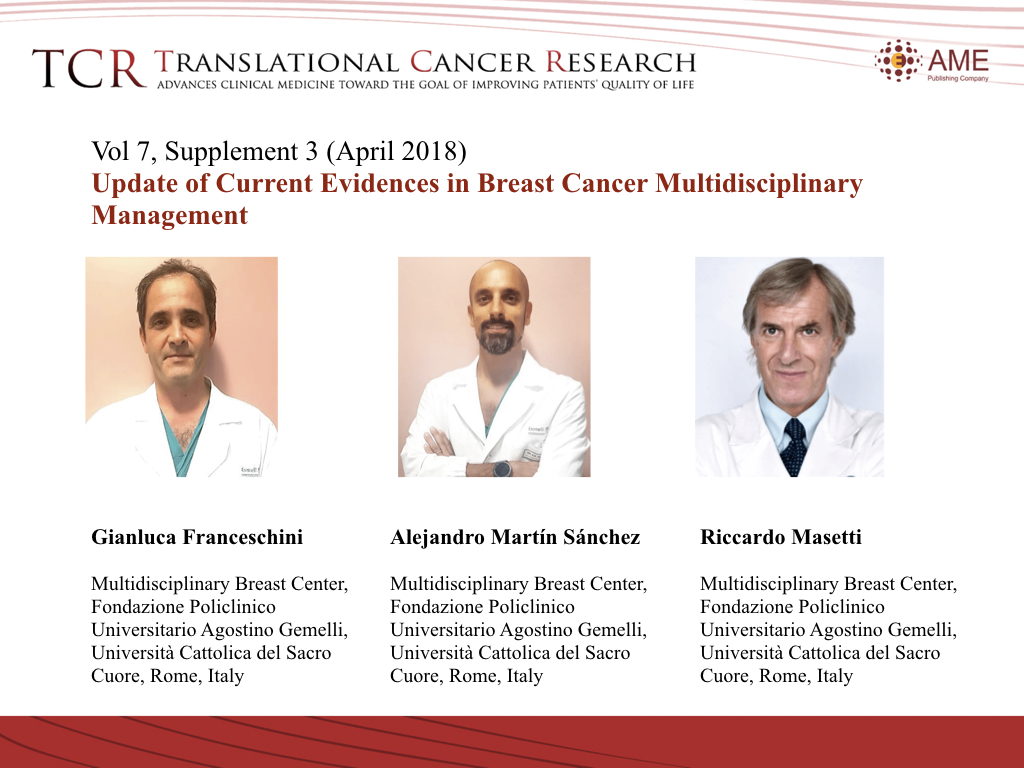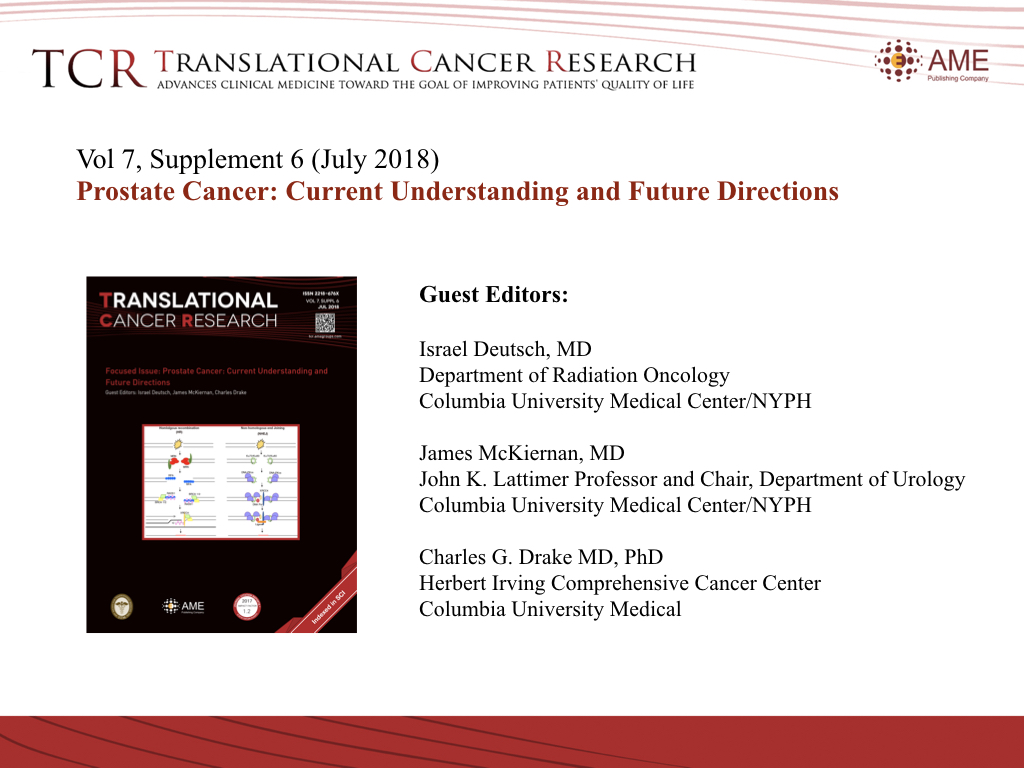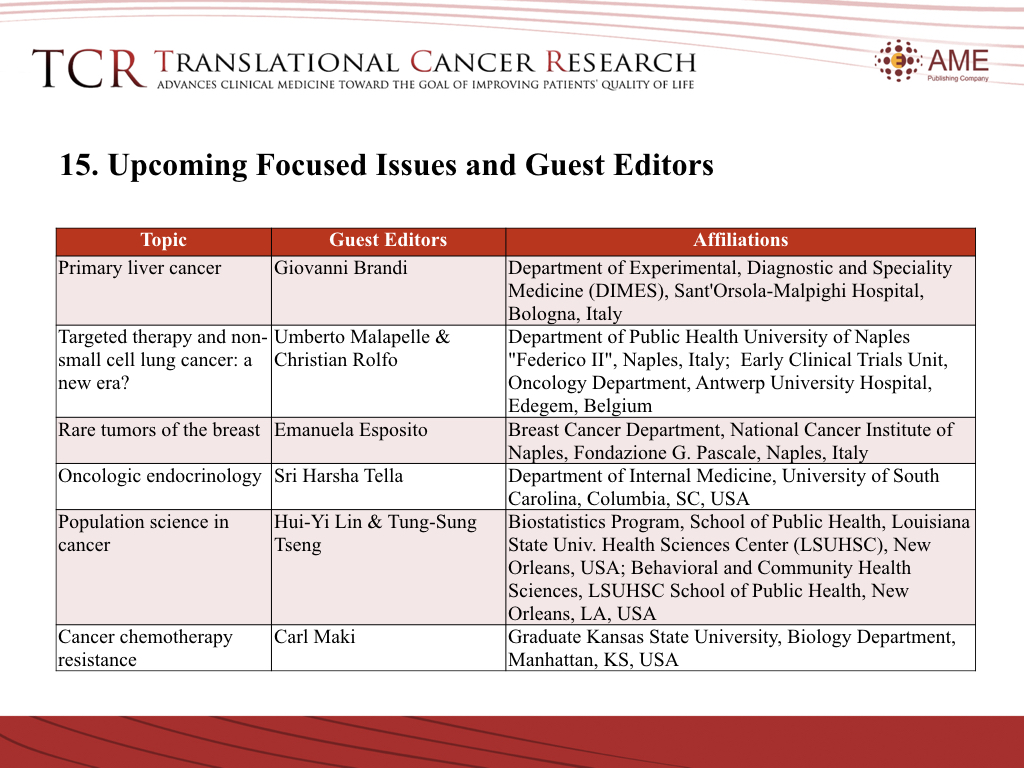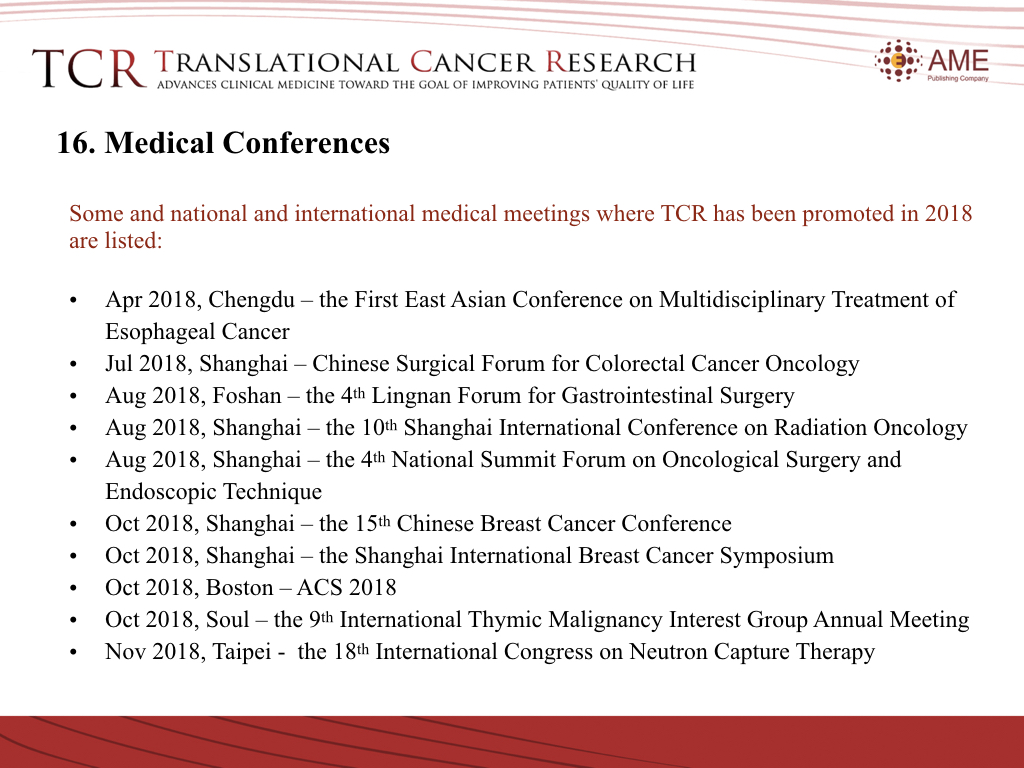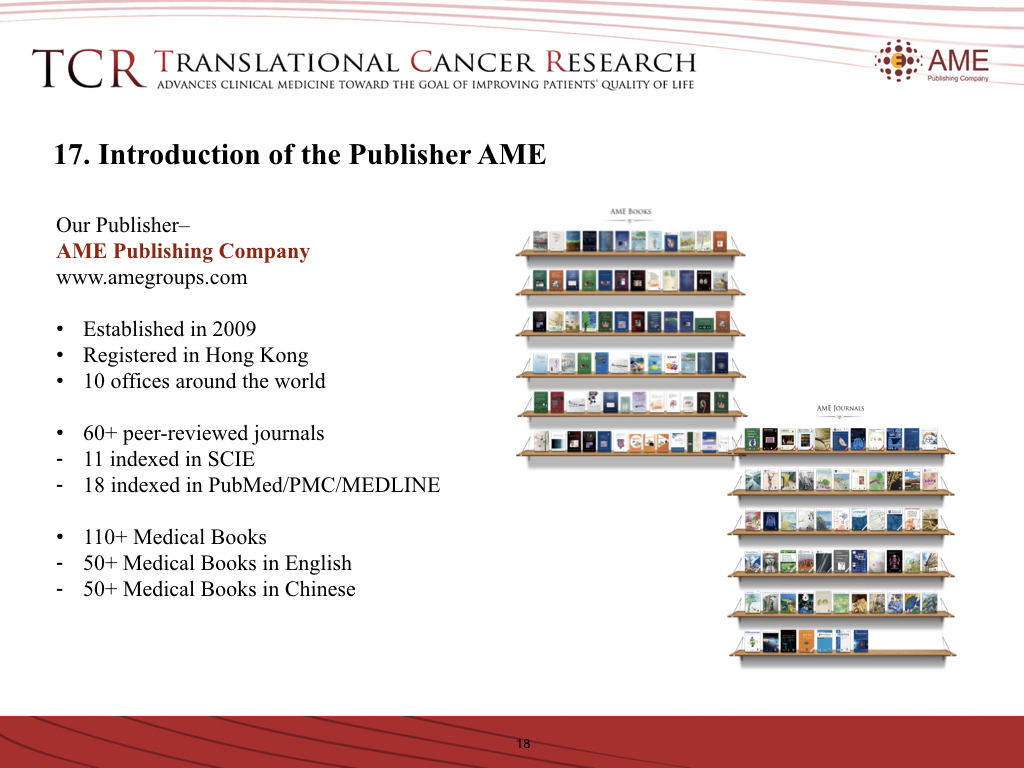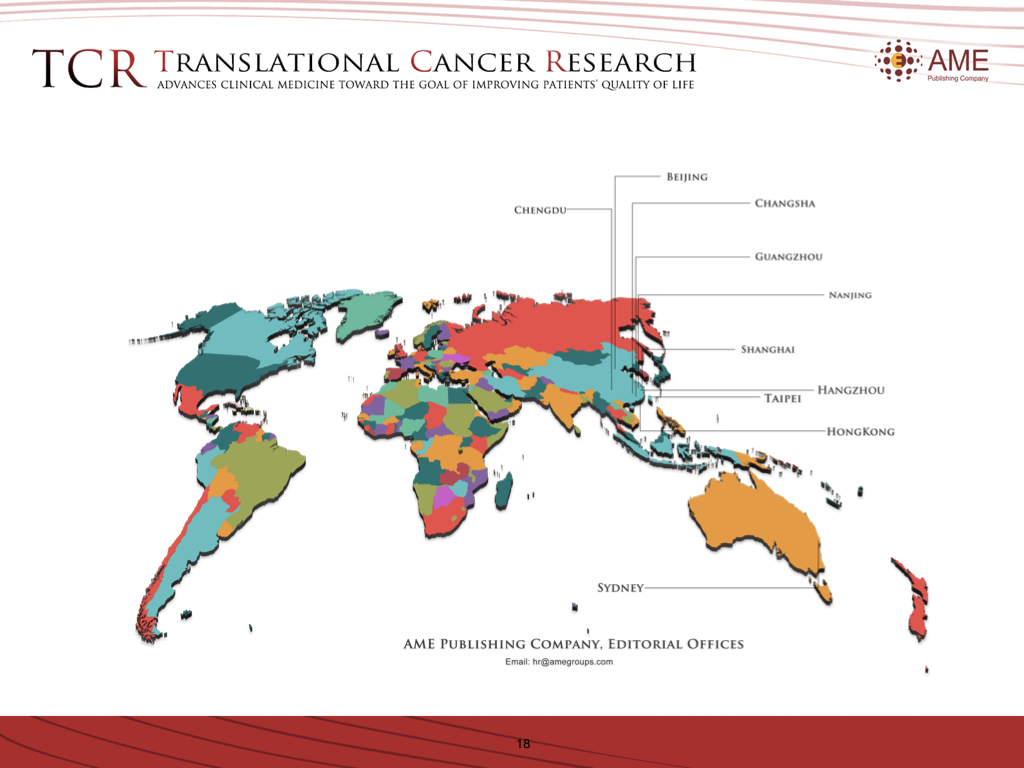 ---