Over the years, many TCR reviewers have made outstanding contributions to the peer review process. They demonstrated professional effort and enthusiasm in their reviews and provided comments that genuinely help the authors to enhance their work.
Hereby, we would like to highlight some of our outstanding reviewers, with a brief interview of their thoughts and insights as a reviewer. Allow us to express our heartfelt gratitude for their tremendous effort and valuable contributions to the scientific process.
December, 2020
Chai Hong Rim, Korea University Medical Center, South Korea
January, 2021
Jaw-Yuan Wang, Kaohsiung Medical University, Taiwan
December, 2020
Chai Hong Rim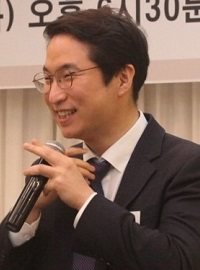 Dr. Chai Hong Rim is currently working at Department of Radiation Oncology, Korea University Medical Center in South Korea. Dr. Rim does research in clinical trials including oncology and radiology. His research interest is mainly focusing on helping clinical decisions in the field of cancer treatment, which are difficult to solve with standard treatment strategies.
Dr. Rim has strong expertise in the field of radiotherapy for liver cancers, meta-analysis, and nutritional cancer prevention. His team is particularly researching the applicability of external radiotherapy to hepatocellular carcinoma or lung cancer, where previous standard approaches are difficult. For such subjects, he has published 40 SCI-indexed articles (including those in JCR top 10%) in the last 3 years as a leading author. For more information on Dr. Rim's profile, please check here.
In Dr. Rim's opinion, scholars are now living in the flood of academic information. Therefore, peer-reviews should be concise and accurate, but also fast. He points out, "Rather than taking an overly critical view and evaluating manuscripts intricately, reviewers should help the context to focus on and clearly exhibit the main idea. On the other hand, articles with some flaws that are difficult to be published should be reviewed quickly so that the authors would not be interfered with their own works."
Furthermore, Dr. Rim thinks peer reviewing can be fascinating as it is the easiest way to contribute to society as a scholar. In addition, by reading the fresh and challenging opinions of other scholars, reviewers can gain an academic perspective that they cannot get from reading published papers.
However, the burden of being a scientist or a doctor is heavy enough. It becomes very important for them to prioritize work in the first place in order to be able to take extra review tasks. Dr. Rim has a way to cope with this issue, "As mentioned earlier, it is justified to spend some time because reviews are part of the learning itself. Also, I refrain from unnecessarily excessive criticism and focus on exhibiting the main idea of the study. Additionally, I also enjoy reviewing on the train while commuting, as I spend about two hours daily in the train."
Lastly, Dr. Rim believes that it is important for authors to declare Conflict of Interest (COI) recommended by International Committee of Medical Journal Editors (ICMJE). To him, COI is an important topic but is commonly neglected. The best way for authors is being free from COI as possible. If it is not free, then the authors must express their COIs clearly and in details. On the other hand, for those who have no COI to declare, the statement of corresponding author on behalf of authors could be enough to reduce unnecessary paperwork.
January, 2021
Jaw-Yuan Wang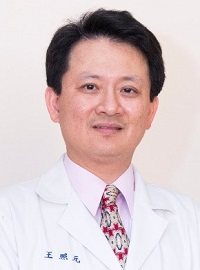 Prof. Jaw-Yuan Wang is Professor of the Department of Surgery, Faculty of Medicine and Graduate Institute of Clinical Medicine, Kaohsiung Medical University, Kaohsiung, Taiwan. Between 2018 and 2020 he held the position of President of the Society of Colon and Rectal Surgeons, Taiwan. His research interests include surgical and molecular oncology, colorectal cancer, gastrointestinal malignancy, robotic surgery and microbiota. He went on to receive further training as a Research Fellow at the State University of New York, Stony Brook, USA.
He now serves as Leader of Colorectal Cancer Multidisciplinary Team, Program Director of Robotic Surgery, Chairman of Nutrition Support Council, Kaohsiung Medical University Hospital, Kaohsiung Medical University. He is an active member in numerous professional organizations including the Taiwan Surgical Association, Taiwan Surgical Society of Gastroenterology, Society of Colon and Rectal Surgical Society of Gastroenterology, Taiwan Robotic Surgery Association, Taiwan Society of Parenteral and Enteral Nutrition, Taiwan Oncology Society, Clinical Oncology Society of Taiwan, Parenteral and Enteral Nutrition of Asia, International Association of Surgeons and Gastroenterologists, The Academy of Surgical Research and The Chinese Oncology Society.
Prof. Wang also holds appointments as executive director of board of Taiwan Surgical Association; director of board of Taiwan Society of Coloproctology; executive director of board of Taiwan Society of Parenteral and Enteral Nutrition and executive director of board of Taiwan Genomic Medicine and Biomarker Society. Since 2020, he has been a member of the European Society of Coloproctology Global Reach Committee. Besides being a recipient of numerous awards since 2003, he has published widely at least 339 peer-reviewed papers (281 SCI and 58 Non-SCI) and 5 book chapters. Prof. Wang is an editor in several prestigious international Journals including World Journal of Gastroenterology, Asian Journal of Surgery, Kaohsiung Journal of Medical Sciences (Associate Editor), and Oncology Letters and Frontiers in Oncology (Guest Editor). As a reviewer for more than 70 prestigious journals including Annals of Surgery, Gastroenterology, Cancer Research, Oncology, American College of Surgeons, BMC Cancer, Cancer Letters, Clinical Cancer Research, Expert Review of Molecular Diagnostics, International Journal of Cancer and British Journal of Cancer, etc. He has also been the PI of Biosignature in Colorectal Cancers, Academia Sinica, Taiwan, between 2012 and 2018. Since 2019, he was appointed as clinical implication committee member, Taiwan Precision Medicine Initiative, Academia Sinica, Taiwan.
In Prof. Wang's opinion, peer review plays a very important role in science. Authors can get the comments for the potential drawbacks of their studies and have the opportunity to elucidate the unclear points from reviewers, of which it would be more feasible for the publication. Moreover, the unsound scientific results with serious flaw of submitted manuscripts that should be excluded to be published in the journal.
For reviewing papers, Prof. Wang believes that the reviewers have to confirm the study rationale, the accurate study design and methodology, right data (including tables and figures) presentation which can be reproducible and deeper discussion with reflection to their results. He stresses that the role of peer reviewer must be faithful to science and not be affected by personal relationship or preference.
Lastly, Prof. Wang emphasizes that it is necessary for retrospective studies to apply for institutional review board approval. A brief review with fast track is mandatory for retrospective studies to apply for institutional review board approval, of which it would do no harm for the investigated subjects, especially in protection for vulnerable individuals.